Clutch Discs & Covers

It's always a smart move to check your clutch when pulling your engine. If the clutch is showing a bit more wear than looks acceptable, now is the time to replace it. We offer only the finest Sachs
brand of Clutch Covers and Discs and real German Sachs Throwout Bearings. For the time involved, we recommend replacing all three components at the same time.

A

B

C

D

Clutch Discs
| | | | | | |
| --- | --- | --- | --- | --- | --- |
| illus | Year | Item # | Description | Price | Order |
| A | 62 | 111141031E | 180mm Rigid | $69.95 | |
| B | 62 | 111141031F | 180mm Sprung | $69.95 | |
| C | 63-73 | 311141031B | 200mm Rigid | $44.95 | |
| D | 63-73 | 311141031D | 200mm Sprung | $64.95 | |
E

F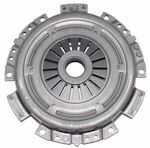 G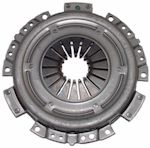 Clutch Covers
| | | | | | |
| --- | --- | --- | --- | --- | --- |
| illus | Year | Item # | Description | Price | Order |
| E | 62 | 211141025D | 180mm | $79.95 | |
| F | 63-70 | 311141025E | 200mm | $79.95 | |
| G | 71-73 | 311141025C | 200mm | $69.95 | |
H

Clutch Alignment Tool
| | | | | |
| --- | --- | --- | --- | --- |
| illus | Year | Item # | Price | Order |
| H | 62-73 | 7016 | $3.95 | |
I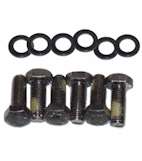 Heavy Duty Clutch Bolt Set
| | | | | |
| --- | --- | --- | --- | --- |
| illus | Year | Item # | Price | Order |
| I | 62-73 | 4090-20 | $9.95 | |